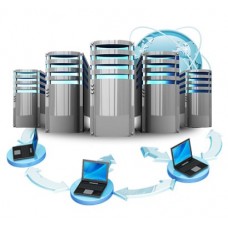 Copper Hosting Plan
INCLUDED WITH OUR 1 YEAR COPPER HOSTING PLAN
| | | | | | |
| --- | --- | --- | --- | --- | --- |
| Web Space | 2GB | Addon Domains | 2 | WordPress | |
| Bandwidth | UNMETERED | MySQL Databases | 2 | Joomla | |
| Web Disk | | FTP Accounts | 3 | Drupal | |
| SEO & Marketing Tools | | Email Accounts | 10 | Magento | |
| Script Installer | Fantastico De Luxe | Mailing Lists | 2 | Zen Cart | |
| Daily Backup Wizard | | Sub-Domains | 3 | OsCommerce | |
| Server - Control Panel | Apache - cPanel | SSL Certificate | | MyPHP | |
| FREE Domain | | Dedicated IP | | Virus Scanner | |
| 24/7 Live TJC Support | | File Manager | | SpamAssassin | |

Web hosting packages are provisioned in several hours and an email is sent with complete details on how to use your new plan. If you have a hosting plan with another provider we will migrate your website FREE of charge to our servers. If you are moving your domain from another registrar please make sure the domain is unlocked and provide us with the transfer code. If we have any questions regarding the setup we will contact you promptly. If you need assistance setting up your emails, Outlook or anything else we are only a phone call away!
One of the main reasons our hosting service is better than the competition is we only host for janitorial and cleaning company websites. Relevance is a key factor when your website is indexed with the search engines. When IP addresses are index they are searched for what topics they are linked to i.e. automotive, fast food, pet supplies, janitorial services, etc.. The more information and relevance a particular block of IP addresses has, the better the ranking. This and good SEO is what pushes your website lower in the search engine pages. The closer you are to #1 the more likely it is your business will be seen by customers searching for your services. The more clicks your website gets the better search popularity your domain has and the further up the search engine ratings you go!
Hosting plan is for 1 year (12 months) and renews automatically until cancelled.