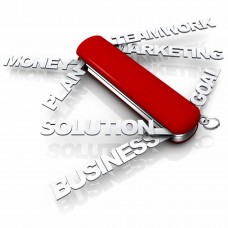 Success Program C - (Retainer Only)
(In Stock)
Success Program C - (Retainer Only)
Success Program C - (Retainer Only)
Product Code:
SUCCESS-03
Availability:
In Stock
Please Review:
Success Program C requires an initial investment is $39,995.00 (USD). If you are looking to replace your income completely Success Program C may be the right program for you! This package is designed to pump business volume into a company very quickly.
Included in Success Program C:
Operations Manual

Business and Marketing Plan Development

Website Design, Domain Registration and Hosting for 1 year

Website Optimization

Unlimited Email Accounts

Logo Design and complete Branding

1,000 Business Cards

1,000 Tri-fold full color brochures

36 Screen printed t-shirts in 3 sizes or the sizes of your choice

10 Full color embroidered collared shirts

All forms and contracts you will need to continue our system

Train your telemarketer(s) on how to setup an endless amount of janitorial appointments

$7,000.00 in monthly billing ($84,000 annually)

We come to you and function as an extension of your company
Is This Program Right For You?
By choosing the Success Program C with The Janitorial Center you are guaranteed a return on your investment is the shortest time possible. The program offers a thirty to forty percent profit margin, compared with the industry average of fifteen percent. With this investment, we guarantee $7,000.00 in minimum monthly billing ($84,000.00 annually) within the first eighteen months.
The Janitorial Center brings total business development to the forefront. All services we offer are included in the The Janitorial Centers Success Program C.
Prior To Opening Obligations
After all documentation is returned to The Janitorial Center, we will contact you to schedule the beginning of your campaign.
The Janitorial Center will provide an initial training program. The Janitorial Center will provide you with access to our website so you can view all our "How To Videos", forms, contracts, etc. .
The Janitorial Center will develop a website complete with design. The Search Engine Optimization process will begin while the website is being created.
Complete Branding, Business Card, Brochure and shirt development will occur.
After Training is Complete
The Janitorial Center will provide you with all advertising and marketing materials that are contained in this package.
The Janitorial Center will market your company to all customers in your area who need janitorial services and perform tasks such as proposal submittal and walkthrough schedules.
Your $7,000.00 in minimum monthly guaranteed billing will be fulfilled within 18 months.
You must maintain one or more telephone numbers and fax lines dedicated for your business which will be listed in web directories and search engines.
Training Program
The Janitorial Center provides an initial training program to you when we start your campaign which covers marketing for janitorial accounts, account retention and administration and developmental structure of your business. Instructional materials and methods include manuals, videos and personalized instruction. You will be required to make minimal material purchases such as books and some other reasonable expenses.
Success Program C Summary:
Moderately Aggressive Program
Cost: $39,995.00
$7,000.00 Minimum monthly billing ($84,000.00 Annually) within 18 months.
The $10,000.00 charged is a retainer only and the remaining $29,995.00 will be due and payable in four milestone payments of $7,498.75 as we deliver everything included in this package. This is usually in 548 days or less.
Success Program C is backed by an agreement which outlines the expectations for the relationship. The agreement is available once we have received your deposit, included in your agreement is the minimum business volume guarantee as well as all The Janitorial Center promises.