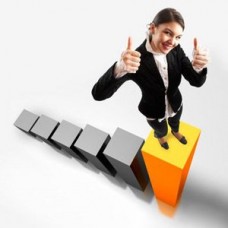 Business Starter Package A (Retainer Only)
(In Stock)
Business Starter Package A (Retainer Only)
Business Starter Package A (Retainer Only)
Product Code:
TJCBSP-01
Availability:
In Stock
All of our Janitorial Start-Up Packages offer all the same benefits with the only difference being the amount of annual billing you want us to pump in before you and your staff take the helm. The cost of this package is $65,000.00 ($55,000.00 after this retainer is paid) payable in-full after the infrastructure phase is complete. After you setup your account "during the checkout process" we will email you our contract within 24 hours. Once we receive all your information back we will begin making arrangements to meet you where your business will be located.
After this initial consult we will conduct a demographic survey of your area, we will then gather what we need to start your project and set a date to begin. We will also provide an outline of what you need to begin doing so we can accomplish your start up as quickly as possible. The shorter the startup the faster the ROI. We can usually complete the infrastructure phase of your project within the first three to four months, the rest our mission will be training and developing new business. The total time required to complete this project is around fourteen months.
With any of our Business Starter Packages you are not purchasing just the billing you are purchasing a fully operational business that is yours, it belongs to YOU! Everything you need to operate and grow a successful janitorial company is included with this package.
To recap from the main category page here is what this package includes:
Location assistance
Name development and logo design
We will acquire all paperwork necessary to get your fictitious name and/or corporation established
Website design, SEO and Hosting
Complete setup of your company in QuickBooks
Complete office setup from the ground up including phones and network
We will brand your company while at your location
Assistance in hiring the staff for your company
Training you and your staff (Manager, Night Supervisor, Sales & Service, Telemarketer(s) and Cleaners)
We will get your accounts setup with our discounts for PEO services, supplies, dispensers, etc.
Our staff will be onsite throughout the startup phase of your project
All prospecting will be done from your location so you can learn the process first hand
We only work with one janitorial company per city, that's it!
Operations Manual
$55,000.00 in annual billing
You are guaranteed a "turn key" operation when we leave
This is your business not a franchise with no royalties, commissions or fees to pay ever!
* Note: Please select your state from the available options as this package costs more in some states. Certain states are more labor intensive than others to acheive the same results.
* * setup costs, computers, furniture, staff salaries, supplies, advertising materials, etc. is all additional out-of-pocket expenses that should be considered before purchasing this package. You should have considerable financial reserves in place and/or another source of income while your business is being established.