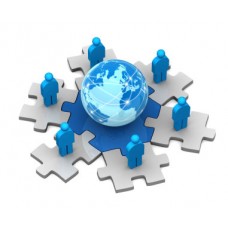 Prospecting Data
Prospecting Data
$149.95
$199.95
Price in reward points: 150
This product offers you the ability to do the most changeling part of growing your business yourself. You supply us with your targeted area and we'll supply you with everything else! Put an end to monthly subscriptions that cost a fortune or services that charge you for every lead you download. Data is one of the most expensive pieces in the marketing puzzle for any business and now it doesn't have to be. The records we send you completely flexible and you can use it anyway you wish. Please use email addresses responsibly!

All data mined for your area will include:
Business name
Complete Business Address
Business Phone number
The scope the business is classified under
Business website (if they have one)
Business email (if listed)
Leads will be provided in one or all of the following formats depending on your selection .cvs, .xml, .tsv or .sql. NOTE: The most common format is .cvs this will open in almost all spreadsheet programs like Excel.
Here's what you'll get:
Call lists - The way you want them, what business types you are looking for and what types of businesses you don't want. Lists can be run using specific zip codes or a radius from your base zip code. Yes, emails are included if they are available. There is no limit on the number of businesses! This price includes UNLIMITED business data for your specific area or areas.
Call scripts - We have several different scripts available and can offer you suggestions on which one to use.
Training - We will train you on the calling method to use, what to say, what not to and how to speak with the decision makers.
Tracking - We'll show you how to develop a tracking system for call backs using a simple method that's easy to understand.
Set the fields below to the scope you are looking for and we will provide you with data! In most cases your list will be provided in the same business day depending on how much mining and scrubbing needs to be done.

The Information We Need From You:
First option is "State" - Please select the state you need leads for.
Second Option is "City, Zip Codes or Radius" - Please select the city or cities you need leads for or enter the zip codes or a combination or any combination of the two. You may also select a radius; (Example: Miami 30 miles, Houston, 50 miles, 10034 25 miles) If you cover the entire state simply put "ALL" in this box and we will run the whole state for you. Note: If you are on the border of two states or your search radius will take you outside your coverage area please do not use the "Radius" option as you will get search results you don't want.
Third Option is "Businesses You Want to Target" - Check all business scopes you want data for, if you do not see the exact business type you want enter that on the next line.

Put additional business types you are looking for in this field 1 per line or you may separate them with a semicolon. (Example: Lawyers; Therapy; Counseling; Printing; Realty; Funeral Homes; CPA; Radiology; Home Builders; Staffing Agencies; ect.) Don't worry if you don't know all the types of businesses you are looking for, we will help you. You can simply put "General Offices" or 'Medical" or "Manufacturing" or any combination and will populate a list for you. If it's easier to tell us what you don't want you can enter "See Next Option" and we will use your exclusions instead.

Fourth Option is "Businesses "You DO NOT Want" - Put all business types you are NOT looking for in this field 1 per line or you may separate them with a semicolon. (Example: Restaurants; Bars; Nightclubs; Adult Entertainment; Nail Salons; Gyms, ect.)
Ok so now the last thing you are thinking is "What if I forget something"? Don't worry you can always call or email us with changes or if you have forgotten something. We will run whatever business(es) you left out and email them over to you. This is a "ONE TIME" fee, if you need more data or to switch areas just send us an email and we'll run that data for you FREE of charge.