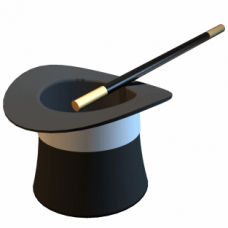 Account Package F - $10,000.00 In Monthly Billing (Retainer ONLY)
(In Stock)
Account Package F - $10,000.00 In Monthly Billing (Retainer ONLY)
Account Package F - $10,000.00 In Monthly Billing (Retainer ONLY)
Product Code:
JANACC-06
Availability:
In Stock
$19,995.95
$20,995.95
2 or more $19,795.95

This package will provide your company with $10,000.00 in monthly billing GUARANTEED in 16 - 24 months. After you purchase this package we will contact you in 24 hours or less to get additional information and set a start date for your campaign. We then put everything in writing and email the contract to you for approval, it's that simple! Be sure to answer all the questions associated with this package, we need to know as much about your area as possible. Please note, this package costs more in some states and the business scope is used only as a guide. We try very hard to get accounts only within the scope of work and area you request, however this is not always possible and is not guaranteed.
If what your looking for is a sure fire way to get more accounts then the Account Packages we offer are for you! All contracts are written in your company name and we function as an extension of your business. Your future clients will know nothing about The Janitorial Center, we work for you. So stay focused on what's important, running your business and leave the heavy lifting to us!
No more cold calling

No more sales calls

No more figuring out what works and what doesn't

No more wasted time

No more wasted money

No franchise fees

No royalties



Here's what we require to start a campaign for you:
A website that represents your company well

Access to an email address on your business domain

Busines Liability Insurance

Occupational License (if your state requires one)

Bond - This is not mandatory, however highly advisable

Logo
If you do not have these things please don't worry we will help you. There will be an additional charge for these services.
Your Success Is Our Business!
The total cost of this package is $36,995.95 with a $20,995.95, retainer, the additional $16,000.00 will be due and payable in two $8,000.00 milestones as the accounts are obtained for you. Please note that location price adjustments are added to the first retainer amount.