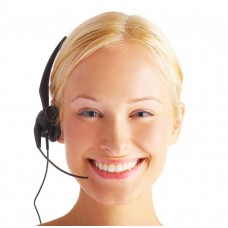 1 Janitorial Appointment
1 Janitorial Appointment
1 Janitorial Appointment
5
1
Product Code:
APPSET-01
Availability:
In Stock
1 Janitorial / Commercial Cleaning Appointment in the area of your choice, within the specifications and scope of work your cleaning service does business in.
It is very important that you answer all of the above questions so we can quickly activate your campaign.

Keep in mind that it is very rare to buy 1 appointment and land it, can you? Certainly, however, on average people sign one customer for every 3-5 appointments.

Our turn around time is usually four days on 1 appointment. Keep in mind if you are ordering on a Friday, over the weekend or on a holiday this time table will be adjusted accordingly.
Want to maximize this appointment?
What if the appointment you were going on was sent an email confirmation after it was made and a reminder the day before?

What if the lead you were going to knew all about you and/or your company before you arrived?

What if the prospect already had all your contact information in case some type of change needed to be made?

What if your prospect had a chance to look over your website or even see references about you?

Would any of this help you close the deal?
You can achieve this by adding TJC's Messenger Service to your order from the options above and we'll send an email to the prospect on your behalf introducing your company! We will also answer any questions they might have so upon your arrival the prospect feels more comfortable and "at ease" speaking to you. Do worry these emails come in your company name, not ours and in the name of the person going to the appointment. You are BCC'd (blind carbon copied) on all messages including the introduction email so you are completely up to speed before your meeting. No more missed appointments, no more wasted trips, shorten your introduction presentation and get down to business faster with TJC's Messenger Service!
Proposal & Quotation Services
Not sure how to put a proposal together?

Not sure what to say and what not to?

Not Sure What to include to maximize your chances of landing that account?

Not sure on the appropriate delivery method and closing speech?

What about pricing? Do you what your competetors are charging? What should you charge?
Let us take the guess work out of quoting and preparing your proposal. You go on the appointment that we set, fill out the form we provide you, send the form back to us and we take of the rest. Within 24 hours we will have your proposal put together, complete with pricing and emailed back to you. We will also include suggestions of what you should do next and how you should deliver your proposal in the most professional way. For most businesses this is the most challenging part of the sales process and also where many companies go wrong. Don't let your competition get the best of you! We know just what to say and how to say it to be sure your proposal finds it's way to the top of the stack!
We can never guarantee that every appointment you go on will be perfect or without hiccups. What we do guarantee is a meeting, face-to-face with the POC (point of contact) at each lead we provide you with or we will replace that lead FREE of charge.

We are not making a sale for you! This is a tool designed for you to make the sale! This process sorts out the people who use your type of service and those who don't. It also eliminates the cold call aspect of doing sales, making your sales efforts 100X's more effective.

Please note that we DO NOT guarantee your appointment(s) will be in the exact scope of work you select or in the exact time frame you select! This is a tool, a guide to help us target the businesses you are looking for. All other options are guaranteed! All we guarantee is a face-to-face meeting with a prospect in your area who is interested in the services you provide.